Spring is here! It's a slow melt this year, but we know that summer is just around the corner… and that means that it is time to order your supply of meat for the year!
We have meat order forms ready for 2018. It is now possible to order your year's supply of Felicity Farm pastured chicken, grass-fed beef, and pastured pork. The updated order forms are available on our Meat Order Forms page and are also right here: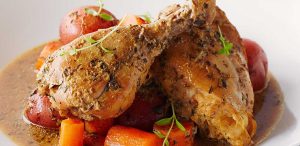 We look forwards to chatting with you soon! With any questions please don't hesitate to email felicity@felicityfarm.ca or call Gord or Felicity at 250-300-4433. Cheers!