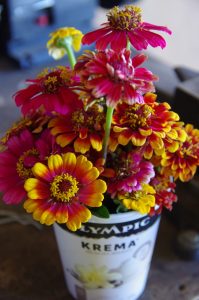 We grow a wide variety of flowers as well as vegetables in our garden.  Felicity's favourites include sunflowers, dahlias and strawflowers (which are so nifty! – you can dry them in the fall and they'll keep cheering you up all winter long!).
We are frequently wowed by the number of wild bees that visit during the summer, and we are always happy to see our local bee population thriving. We're also thrilled to have these critters around the garden making sure all our veggies are pollinated. It's a win win!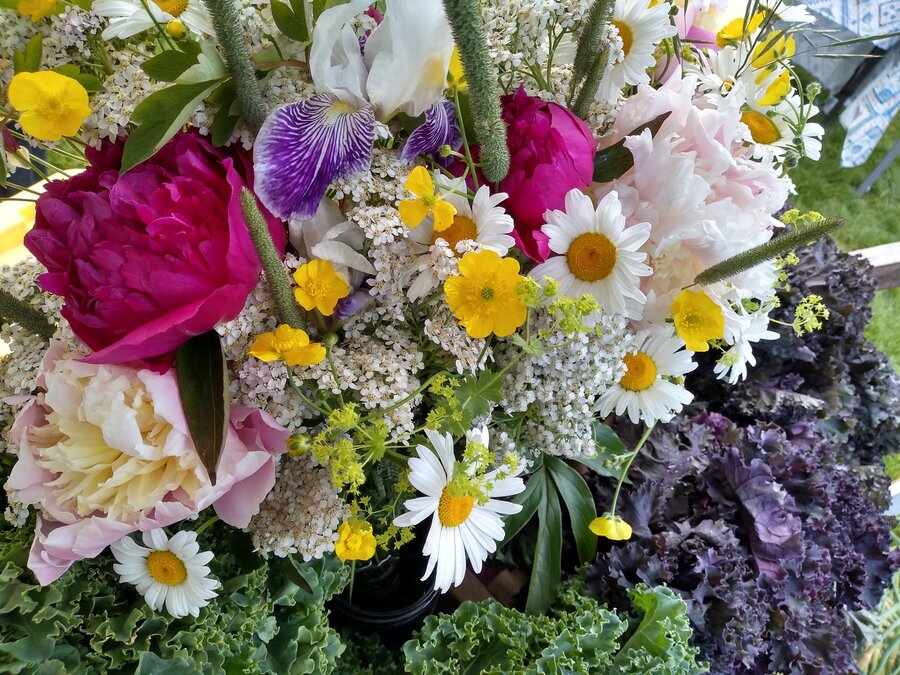 During the summer and fall, we bring artfully arranged bouquets of fresh flowers to our booth at the Vanderhoof Farmers Market and also to the WS Community Farmer's Market  and the PGFM in Prince George. For details on those markets, see the Vegetables page.
If you are looking for flowers for a special occasion, please Contact Us and we will have a conversation to find out if we can provide what you're looking for.