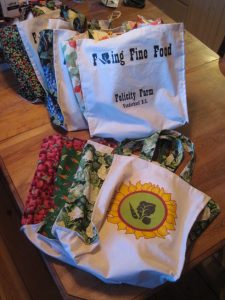 We're excited about how our home/handmade reusable cloth market bags are turning out.
Felicity's mom, Colleen, has been spending her vacation time working through our 'to-do' list with us. These cloth bags have been on that list for a while now and the project jives happily with her expansive field of expertise!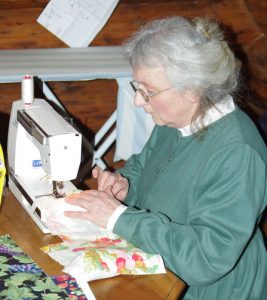 Each bag is made of 100% cotton. The side panels and handles are sourced from the illustrious 'Wilson Remnant Reserves' making every bag a unique collectable!
We're looking forward to having them available to our farmer's market customers this summer.